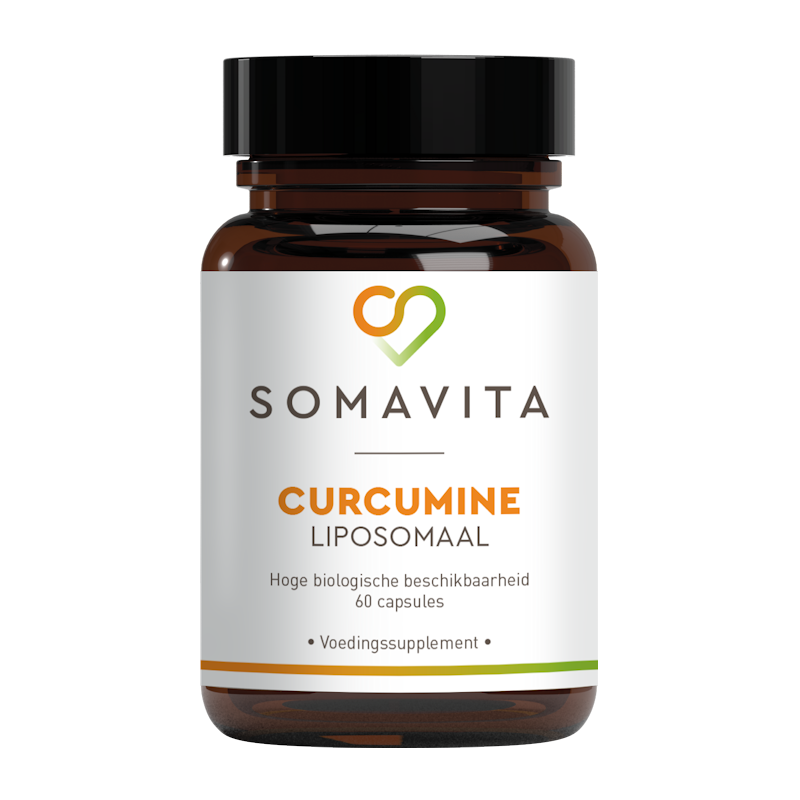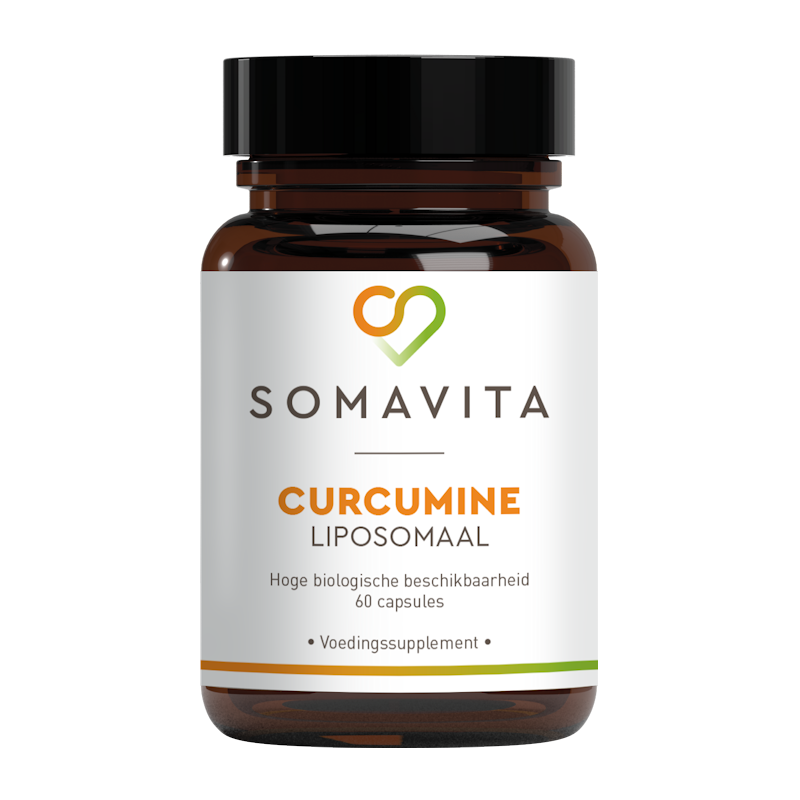 Liposomal Curcumin (60caps)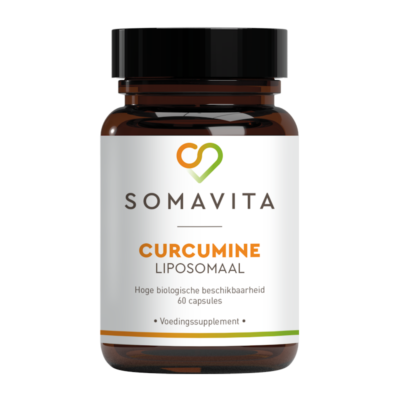 Liposomal Curcumin (60caps)
€ 43,50
€ 43,50
€ 0,73 / Capsule
Liposomes manufactured with an innovative and natural production method without the use of chemicals, heat and high pressure

Very stable liposomes that ensure that the purity and protection of the curcumin is guaranteed

Only pure ingredients without additives

Curcumin with an unprecedented high bioavailability and purity

Suitable for vegetarians and vegans

In glass packaging
Curcumin is the main active ingredient of the well-known spice turmeric from Asian cuisine. Curcumin is associated with many positive health-promoting properties that have been extensively scientifically researched.
Description
Additional information
Composition
Dosage
Description
Traditionally, curcumin is used in Ayurveda, among other things, to support the immune system. In addition, it ensures healthy liver function and digestion. In addition, curcumin contributes to the maintenance of flexible joints and also supports the mental balance and the functioning of the central and peripheral nervous system.
Due to the Health Claims Regulation and the KOAG/KAG, we are not allowed to mention the powerful effect of curcumin here. By searching the internet with for example duckduckgo.com for "curcumin" and "research" one can find a lot of scientific health articles that specifically discuss this.
The major problem with curcumin is its very low bioavailability. As a result, the ingested curcumin is poorly absorbed by the body. By the digestive enzymes and the liver, curcumin is quickly converted into useless substances that are immediately excreted. Common dietary supplements containing curcumin try to get around this problem by adding a very high amount of curcumin per daily dose to their supplements in the hope that a small part of it will be absorbed somewhat by the body.
There has been a lot of scientific research on how to improve the bioavailability of curcumin. The University of California (UCLA) seems to have made the breakthrough in this regard. They had packed the curcumin there in the form of SLCP (solid lipid curcumin particles). Although this achieves a higher bioavailability, the downside is that alcohol, chemicals, high pressure and heat are used in the production process. In addition, a large number of undesirable substances are added to this supplement to ensure stability. The curcumin in this SLCP form has been contaminated by this impure production process and excipients have also been added that put a strain on the body. This is not what one would want from a dietary supplement that is supposed to promote health.
The Liposomal Curcumin from Somavita® is the answer to the question of how the bioavailability of curcumin can be greatly increased in a responsible manner. The application of the liposomal technique of Somavita® ensures that the curcumin can pass through the gastrointestinal tract and the cell membrane unharmed, so that it can be directly absorbed into the body cells. Thanks to this production method, in which only pure ingredients without additives are used, a phenomenally high bioavailability of the Curcumin can be achieved. All this ensures that the health-promoting qualities of curcumin come into their own.
Composition per capsule
| | | |
| --- | --- | --- |
| | Quantity | %NRV* |
| Curcuminoids (from Curcumin extract) | 260 mg | * |
| Liposomal proprietary Blend: Palmitic-Oleic Acid Phospholipids from non-GMO identity protected sunflower | 150 mg | * |
*Nutrient Reference Value not established
No fillers, only pure ingredients. Free from GMO, gluten, soy, lactose, preservatives, artificial colours, flavours and fragrances.
Suitable for vegetarians and vegans.
Dit product bevat geen vulstoffen, alleen pure ingrediënten. Dit product is vrij van GMO, gluten, soya, lactose, conserveringsmiddelen, synthetische kleur-, geur-, en smaakstoffen.
Recommended daily intake 1 or 2 capsules per day with plenty of water during a meal
Storage in a closed and dark place at room temperature.
Mandatory statement according to food law: The recommended daily dose should not be exceeded and is not a substitute for a balanced and varied diet. Keep out of reach for small children.