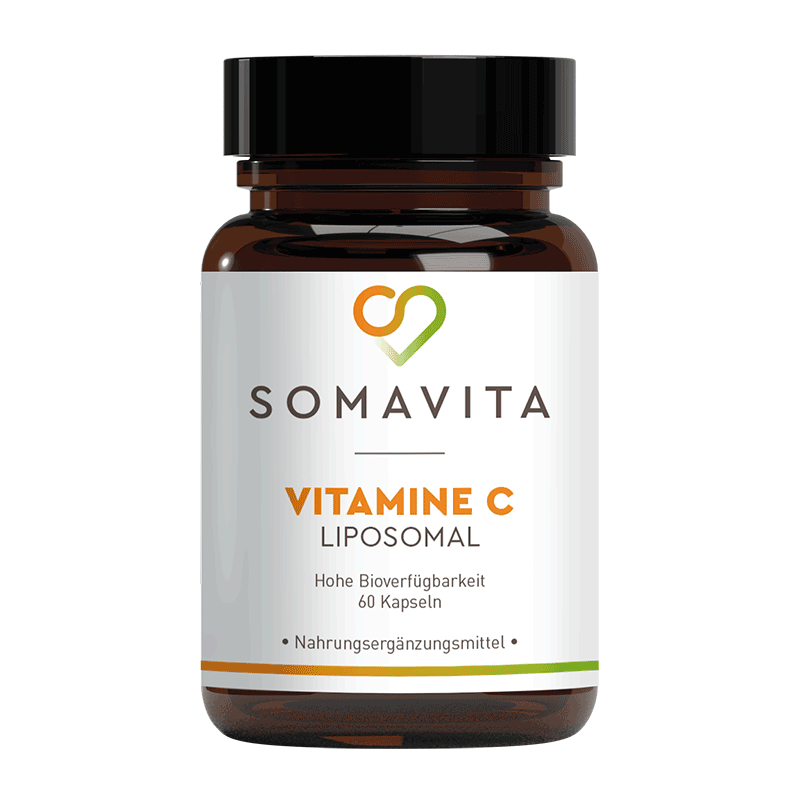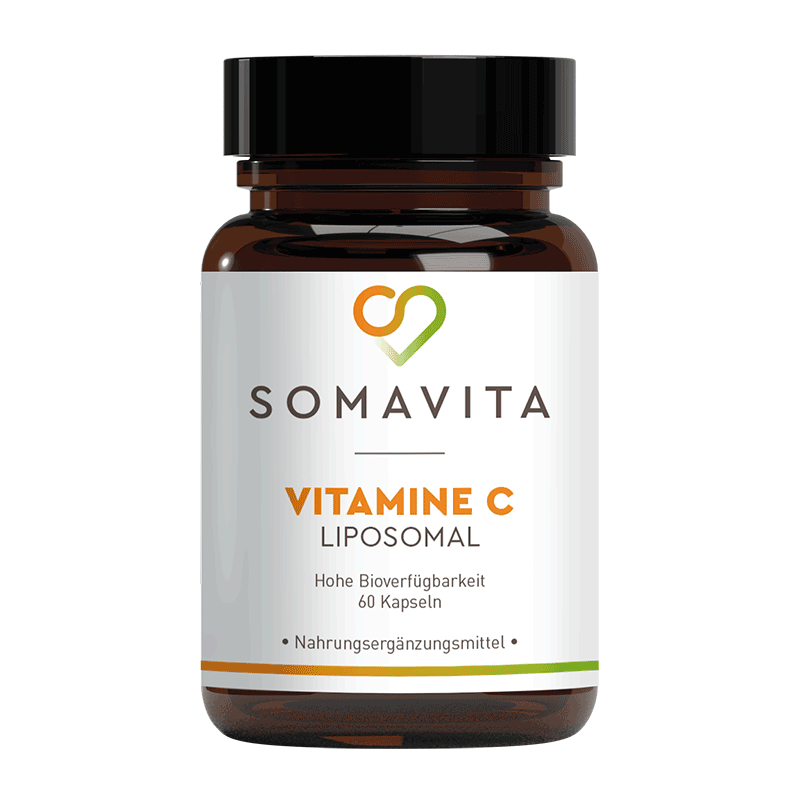 Liposomal Vitamin C (60caps)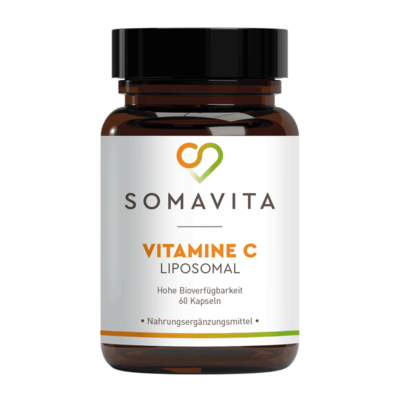 Liposomal Vitamin C (60caps)
€ 29,95
€ 29,95
€ 0,50 / Capsule
Liposomes manufactured with an innovative and natural production method without the use of chemicals ,

heat and high pressure

Highly stable liposomes that ensure the purity and protection of the vitamin C

Contains only pure ingredients without additives

Vitamin C with an unprecedented high bioavailability and purity

Suitable for vegetarians and vegans

In glass packaging
Thanks to Somavita®'s liposomal technology, when ingested, Vitamin C is not broken down by the gastric juice and digestive enzymes, as is the case with a conventional food supplement. As a result, the Vitamin C as an active ingredient remains completely intact, so that it can enter the body cells without hindrance.
Description
Additional information
Composition
Dosage
Description
Somavita®'s liposomal vitamin C contributes to the improvement of the immune system. In addition, vitamin C supports normal collagen formation. This is especially important for bones, cartilage, teeth, gums and skin. A normal energy metabolism and mental functions are also promoted by vitamin C. Vitamin C also helps to protect cells, increases iron absorption and supports energy balance. In addition, vitamin C is an antioxidant. Vitamin C is very important for the functioning of our body. Our body cannot produce vitamin C on its own. Therefore, Vitamin C must be supplied through food and dietary supplements.
Due to the Health Claims Regulation and the KOAG/KAG, we are not allowed to mention the powerful effect of vitamin C here. By searching the internet with for example duckduckgo.com for "vitamin C" and "research" one can find a lot of scientific health articles that specifically discuss this.
Composition per 2 capsules
| | | |
| --- | --- | --- |
| | Quantity | %NRV* |
| Vitamin C (Ascorbic acid) | 600 mg | 750% |
| Liposomal proprietary Blend:  Palmitic-Oleic Acid Phospholipids from non-GMO identity protected sunflower | 300 mg | ** |
*Nutrient Reference Value not established
Other ingredients Hydroxypropyl methylcellulose (vegetarian capsule).
No fillers, only pure ingredients. Free from GMO, gluten, soy, lactose, preservatives, artificial colours, flavours and fragrances.
Suitable for vegetarians and vegans.
Recommended daily intake 2 capsules per day with  plenty of water during a meal
Storage in a closed and dark place at room temperature.
Mandatory statement according to food law: The recommended daily dose should not be exceeded and is not a substitute for a balanced and varied diet. Keep out of reach for small children.