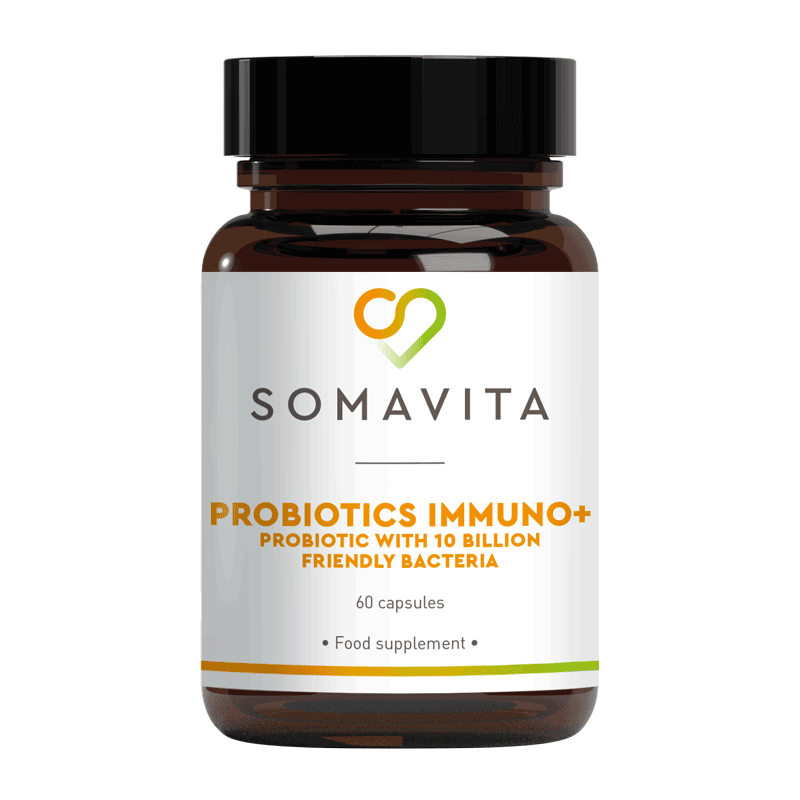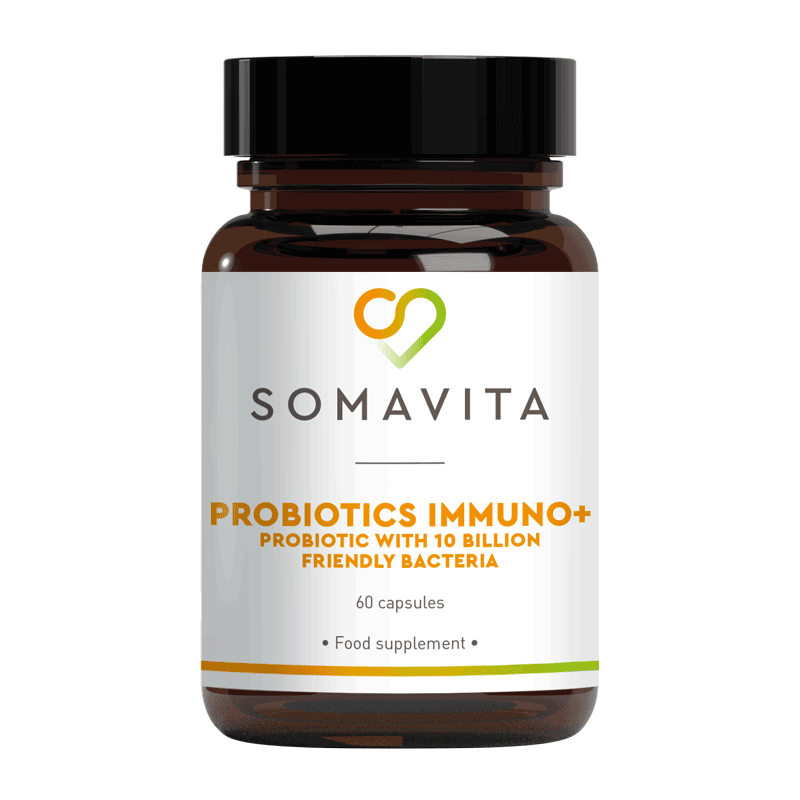 Probiotics Immuno+ (60 caps)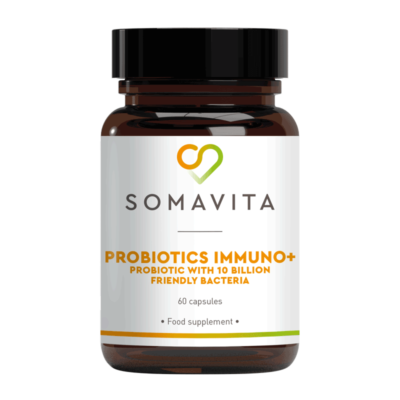 Probiotics Immuno+ (60 caps)
€ 39,95
€ 39,95
€ 0,67 / Capsule
Six different strains
Ten billion live bacteria in one capsule
With specially selected specialist bacteria
Contains only pure ingredients without additives
Suitable for vegetarians and vegans
Glass packaging
Probiotics Immuno+ contains six strains of a total of 10 billion live bacteria per capsule. This probiotic contains highly effective and specialized intestinal bacteria.
Description
Additional information
Composition
Dosage
Description
Probitica Immuno+ is a probiotics product that meets the most modern insights in the field of microbiotics in the intestines. It contains no less than 10 billion live bacteria from 6 different strains per capsule. Every bacterial strain has its own specialist effect in the intestine.
According to the latest insights, probiotics contain several types of bacteria. A mix of different types of probiotics, including bifidobacteria and lactobacilli. The capsule is astric acid-resistant, so that the bacteria reach the intestines alive.
Due to the Health Claims Regulation and the KOAG / KAG, we are not allowed to mention the powerful effect of the Probiotics. By searching the internet with for example duckduckgo.com for "probiotics" and "research" one can find a lot of scientific health articles that specifically address this.
Composition per capsule
Live bacteria complex, contains: 10 Billion CFU**
– Sacchromyces Boulardii 2 Billion CFU
– Lactobacillus Bulgaricus 2 Billion CFU
– Bifidobacteria Infantis 2 Billion CFU
– Lactobacillus Plantarum 2 Billion CFU
– Bifidobacterium Longum 1 Billion CFU
– Streptococcus Thermophilus 1 Billion CFU
** CFU: Colony Forming Units, number of viable bacteria
** CFU: Colony Forming Units (kolonievormende eenheden),aantal levensvatbare bacteriën
Other ingredients Hydroxypropyl methylcellulose (vegetarian capsule).
No fillers, only pure ingredients. Free from GMO, gluten, soy, lactose, preservatives, artificial colours, flavours and fragrances.
Recommended daily intake:
one capsule twice a day with plenty of water, directly after waking up and right before going to bed.
Storage if unopened in a dark place at room temperature
Storage once opened keep it cooled, do not freeze
Mandatory statement according to food law: The recommended daily dose should not be exceeded and is not a substitute for a balanced and varied diet. Keep out of reach for small children.